I hate being sick. Earlier this week I came down with something pretty awful. At the start I was convinced that it was the flu, but now I think it is just a bad cold since I am slowly getting over it. Anyways it had put me in a total funk. I hadn't even thought about knitting or yarn for days, which is very rare around these parts. Then something wonderful arrived in the mail and I totally forgot about being sick, at least for a little while…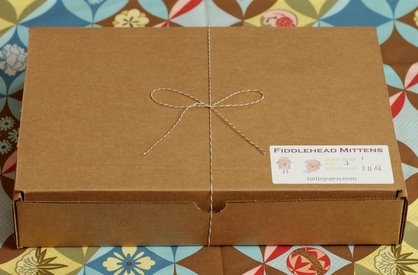 A package arrived from Hello Yarn! I barely could believe it when I saw it! Alice had told me that a package would be arriving for my birthday, but this is not what I expected at all. I immediately tore into it, and it was the Fiddlehead Mitten Kit that I've been obsessing over since I first saw Adrian's last December! I had tried so hard to score one when she added them to her shop a week ago, but like almost everyone else, I wasn't lucky or quick enough. Alice is definitely a miracle worker; she even knew which colorway I wanted the most (although I admit I would have loved any of them)!

I am really impressed with how well put together these kits are. They're packaged beautifully and she includes so many little details that just make it all the more special. There was even a cute little Hello Yarn pin! You can really tell that she puts a ton of effort into the work she does, which really goes without saying.

I really had to restrain myself from ripping this package apart to get at the yarn! I don't know how to describe it other than it is soooo pretty! The yarn for the outer part of the mitten is a mohair/wool blend; the lining is 100% alpaca. Both are soft, yummy, and of course hand-dyed to perfection! I can't wait to start knitting these mittens up, although I have to admit that I am a little nervous that I won't do the yarn or pattern justice. I'll just have to get over my fears because I really can't wait to get started on them.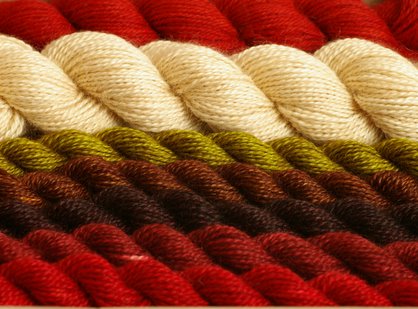 Ahhh… The healing power of presents!