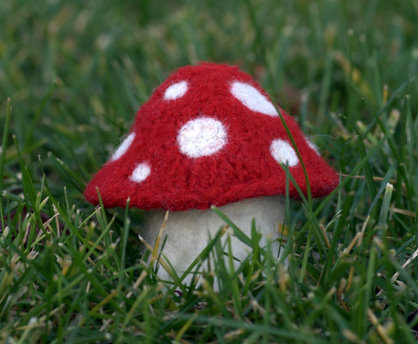 Our new free pattern, Myriads of Mushrooms, is now available! There are five different caps and two stem patterns for you to mix and match. They're so simple and quick to make that you

could make several in one night! They'd be great to knit if you're looking for a super-duper last minute Christmas gift, plus I think that they would be really cute as ornaments if you threaded a ribbon through the top of the cap. :) Anyways check it out! I know that I'll be adding more varieties in the future too.
If you haven't entered our holiday giveaway for the Easter egg dyeing kit, you have until Dec. 27 at noon. If you live out side of the continental United States but have a friend or family member that does, and you would like to have the package shipped to them if you win, that is fine by us! Just remember you can only be entered in one of the two contests. We hope that all of your holiday wishes come true!