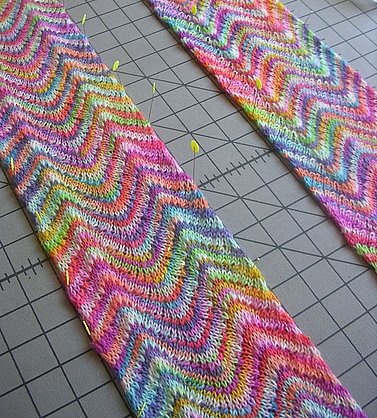 Well, I finally did it! The Chevron scarf is finished and blocking at this very moment! Hopefully it will be dry tomorrow for a photo shoot!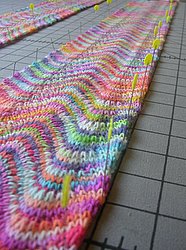 I'm so happy to have this finally off the needles. It's too bad its now WAY too hot outside to wear now, but come October or November on that first cool day I think this will be the scarf that I choose to wear! Hopefully when the time comes I won't be too shy to wear something this bright!
Ahh, now I can give my hands a rest and make sure everything is ready to start on the Clapotis tomorrow! I plan on getting a lot of knitting done on it this holiday weekend since Kenny will be working a lot. Do any of you have any exciting plans for the long weekend?