Today the 1st anniversary of Kathryn Ivy comes to an end. I'm a little sad because I has so much fun reading all of your wonderful comments. Before I name the winners of our contest, I really want to thank everyone for participating!! You guys keep us motivated and give us so much inspiration. THANK YOU! Okay, okay I know you all are wondering who the winners are so I won't stall any longer. The first winner is… Joanna! You will get your choice of either of the two prize packages. The second winner is… Tracing. You'll be getting the package Joanna didn't pick. I'll be emailing you both today to get all the details worked out.
Hearing about all of the great patterns on your to-knit lists has really got me motivated to work on something that I've been wanting to knit literally since the day I learned. I've had the yarn stashed for over a year now, and I am so glad that I finally got around to knitting my very own Lady Eleanor! My friend Sue and I cast on our Lady E's the Saturday before last and I've been chugging away every since then. I'm on my 7th skein now, and hope to finish it this week. I've give you guys all the details once it's finished. It's been so much fun to knit, I'm itching to get back to it now. :)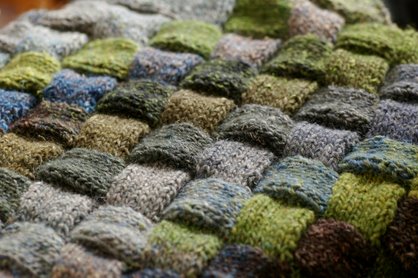 Thanks again everyone for your great comments!!